When I tried to connect my Ubuntu 13.10 to my VM Centos 6.5 using ssh appear the message "Connection refused" or "No route to host" even than I change the port, noting change.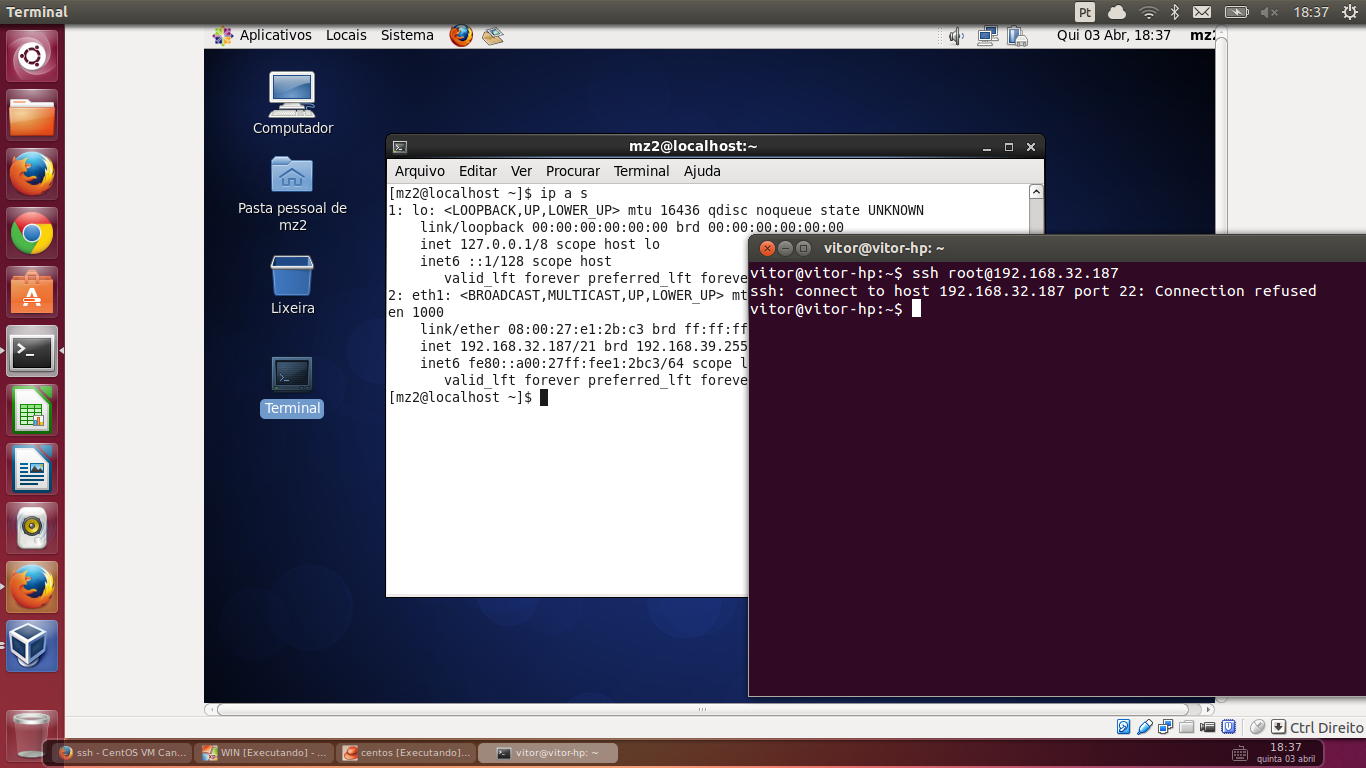 I need to use SSH, VPN and Samba, but this IP in my VM Centos do not work.
How Can I resolve this problem?